For many parents, they press their young children into music because of the positives music brings to our lives. For a small child, playing the piano has many benefits. In fact, we've written quite a lot about it:
Should Kids Do Sports or Music … Or Both?
7 Reasons Music Is Good For Our Brains
The Life Lessons You'll Learn From Piano Lessons
Taking Up The Piano At Any Age Can Be Beneficial For Your Brain
How Piano Lessons Help Your Memory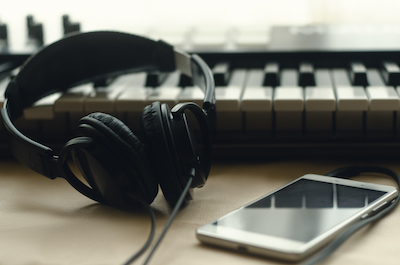 But sometimes your older children have a strong desire to move into music. Sometimes your tween or teenager will want to play the piano and have specific desires in mind.
Not only do they want to play the piano, but they also want to create music. They have a strong desire to be as creative as possible, sharing their songs and ideas online. And thanks to digital technology, it's easy to do.
The starting point is a digital piano. Not just any digital piano you'll find in a big box store, but a high quality digital piano that is made for creating music.
Digital pianos are not the same as keyboards.
Digital pianos are designed to mimic a real piano. They'll have 88 keys and depending on the quality, will mimic an acoustic piano as closely as possible.
Keyboards do not imitate this fundamental characteristic. Instead, keyboards often have 76 or even 61 keys, providing you with less opportunity to create.
Digital pianos are also designed with weighted keys to provide the same feel as an acoustic piano.
Keyboards are light in comparison, and are often nothing more than toys.
What makes a digital piano so powerful is being able to connect it up to your computer and transferring the sounds to further create. Be sure your digital piano is up to date on the latest technology and has the ability to work with software and hardware you already have in place.
Should You Buy A Digital Grand Piano?
Digital or Acoustic, What's The Best Piano For Your Child To Learn On?
Digital Piano: Is There A Difference Between Beginner, Intermediate and Advanced Playing Needs?
Like an acoustic piano, the best way to find the perfect digital piano is to come in and try. The more you see, the more questions you ask, the more you'll learn.