Digital pianos are turning up everywhere. You'll find them at your big box store. And you'll find them to be more affordable than the standard acoustic piano. But does that mean they are the right choice for your child to learn on?
One of the main advantages of a digital piano is that they are significantly less expensive than an acoustic piano. For many people, that's a significant advantage, especially if you aren't sure if your child will enjoy it.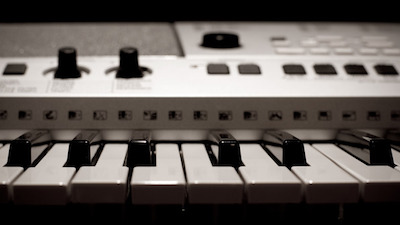 Digital pianos are also more compact than acoustic pianos, and can be used in a home of any size. While traditional instruments have to find a corner to tuck into, or in the case of a grand piano, be prominent in a large living space, digital pianos can be folded up after every practice and stowed away. They can also be transported with ease for lessons or to play in a band.
Unlike acoustic pianos, digital pianos don't require the regular maintenance schedule. Digital pianos never require tuning, and can also be played in more extreme conditions, unaffected by heat or humidity.
And if you live in close proximity to others, such as in a dorm or apartment, digital pianos also offer the convenience of working with headphones, meaning you can practice in silence anytime you choose. That can be convenient for roommates, or in family situations where other kids are doing homework or sleeping.
Despite all the conveniences of digital, there are a few drawbacks as well.
A digital piano will never sound or feel like the real things. Moreover, only the most sophisticated digital instruments are able to mimic the key dynamics of a real piano. In other words, digital pianos may play the same way, but they rarely sound or feel the same.
That means the less expensive instrument you buy may not be benefiting the player in the same way as if they were playing on an acoustic. And if they aren't practicing with the real thing, they are missing the opportunity to "hear" what they play.
Part of the pleasure of learning to play the piano is to "feel" the music. If the notes are all wrong, the sound isn't quite right, and you can't "feel" the notes, some budding pianists lose interest.
It's like playing soccer with a flat ball.
If you're in the market for a piano – digital or acoustic – it's important that you purchase the right piano for your needs. We can help.