Its moving day. You've packed boxes, purchased padding for your dishes. You have friends and family coming to help. You've planned the day from beginning to end.
Did you remember the piano?
Most upright and grand pianos weigh between 500 and 1,000 pounds. A standard upright has a width of 5 feet and depth of 2 to 2 ½ feet. A standard grand will be 4 ½ to 6 feet long. Its probably the heaviest, bulkiest, most expensive thing you own.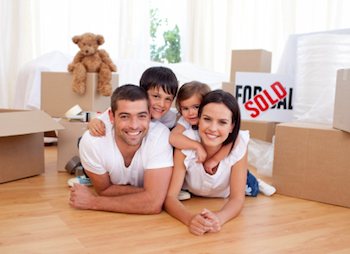 Many people have thought little about the process until it comes time to move. As they grab it by the edges, pull and tug, it quickly becomes apparent that this will not be an easy thing to move. Getting it from living space to truck will be a monumental task. Squeezing it out doors, through hallways and down staircases will be next to impossible.
Unless you're trained in moving a piano, have experience in moving all types, and have the necessary tools to make it a safe experience, chances are moving a piano won't be a success. Scratches may occur. Damage may be extensive. And injuries may transpire depending on how you move.
But there is a better way. Hire a professional piano moving company instead.
Measure
In order to provide the proper tools for moving your piano, the professional piano moving company you choose will need to know the dimensions of your piano. Measure the height, width and depth of your piano, and provide this to the movers when you book.
Remove loose parts
Don't leave your piano until the last minute. Remove any added parts and pack them away in a box labeled piano. Lyres, detachable music stands, lights – anything that sits on top of your piano that wasn't originally attached should be removed and stowed away.
Don't forget the piano bench
The lid on a piano bench can easily flip up at the most inopportune times. Pack away sheet music, metronomes and anything else you regularly stow away.
Clean and assess
If your piano has been a apart of your life for awhile, you may not have given it a thorough look over in quite a while. Spend some time familiarizing yourself with the different pieces. Are the keys in good shape? Pedals functioning? Wheels intact? By assessing the condition before you move, you'll have a better idea of repairs that need to be made once its in its final resting place.
Prepare the path
Moving day can be hectic. It will be even worse if the piano movers show up and find the path to the doorway strewn with boxes. Make sure you are aware of when the movers will be there, and create a clear path for them to do their job. Be flexible for changes that may occur during the process. Likewise, make sure you have a clear path at your final destination, and know exactly where the final resting spot will be.
Schedule a tuning
After you are settled in and life gets back to normal, schedule a piano tuning to make sure your piano is in top shape.
Moving soon? Give us a call today. We've been helping families just like yours move and keep their pianos safe and secure for over 50 years, and we're looking forward to helping you too.