If your child has been playing the piano for a while, and they enjoy the process and want even more, you might be faced with the idea of piano competitions. Should they participate in piano competitions?
This goes beyond casual practice. It's not something you can work up to quickly.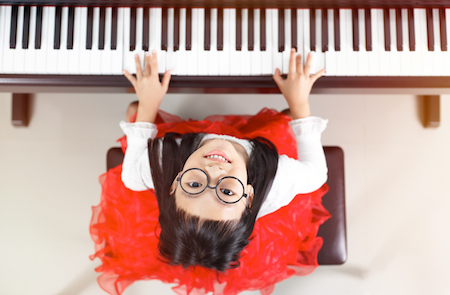 Yet academics and teachers agree that a little healthy competition can have big impact on kids that participate. But is it for your child?
Knowing your child
The first question to ask is how well your child will handle it. Have they asked to compete? Do they enjoy competition? Do they enjoy playing for an audience? This is something only you and their teacher can assess.
Increase their learning
Piano competitions can be incredibly beneficial to participants. It gives them a chance to play on some of the finest pianos in the world. It also gives them a chance to play in front of an audience, and receive feedback and advice from professionals in the field. If your child has dreams of making music a part of their lives, this can be the perfect opportunity to explore ore of what music has to offer.
Become a better player
Not only will your child have to practice more, but they will also have more reason to practice. When they are introduced to pianists that play at a higher level, they will be motivated to increase their piano skills too.
Develop stronger personal skills
Preparing for a competition means they will have to focus even more on practicing. They will have to master different skills to understand every aspect of a piece of music. They will have to learn to perform well under pressure. They will have to understand both failure and success.
Success
Nothing feels better and improves self-confidence more than knowing you've done a job well. Awards can accomplish that like nothing else. Sitting in front of an audience and knowing you placed well in a competition has a long lasting impression. And the more recognition you receive, the more it can lead to other things, including scholarships or even careers.
Is your child ready for piano competitions?