When parents choose to offer the gift of music to their child, cost is usually one of the top considerations.
If they select a violin, a cello, a viola, or a guitar, they know they will have to select a student instrument, sized correctly for how big their child is. As they grow, new instruments will have to be purchased as they move into better programs, or potentially audition for top schools such as Julliard. While a starting instrument may cost a few hundred dollars in the beginning, it can quickly reach into the tens of thousands of dollars as they perfect their skills and require better sound.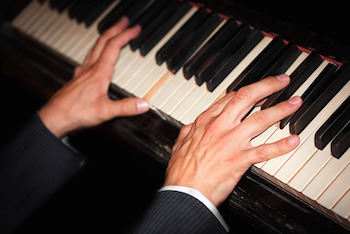 Parents expect replacing the tools of the trade as their child grows and changes.
But what if a child chooses piano?
Piano is the one instrument that, if chosen correctly, can last a lifetime.
Over the years, manufacturers of pianos have come and gone. Some were good, some, well, not so much. But as the years have rolled by, some of the best continue to be sought after instruments that people are not only proud to play, they are proud to display.
Think Steinway.
Think Baldwin.
Think Yamaha.
And of course many more.
When pianos are built, if they are built with top workmanship from the best materials available, they are built to last. If they are well cared for over time, they will continue to last from generation to generation.
The key is in the maintenance.
A well maintained piano is placed in an environment where temperature and humidity are kept at a relatively consistent basis. It is cleaned on a regular basis. It is tuned on a regular basis. And when necessary, repairs are made.
With just these few things in place, the same piano a child learns on at 5 can be playing well when she reaches 105.
Ready to invest in a quality piano that will last a lifetime? Give us a call or stop by today.