There are many arguments both for and against buying a digital piano. Every music teacher has their own preferences. But with the number of technological advancements made over the last few years, it may be time to give digital pianos another look.
The digital piano was first introduced around 1984 by Yamaha. It was designed to improve the traditional acoustic piano, bringing it up to our modern way of life. Yet in many ways it missed the mark. People complained that it didn't sound like a real piano, nor did it have the right touch and feel. But that didn't stop people from buying them.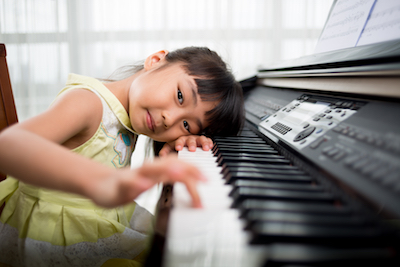 People bought digital pianos, and continue to do so today, because:
They come with a volume button, as well as an option to use headphones to ensure the player can practice whenever they choose without disturbing others in the room.
The digital piano is less expensive than their acoustic counterparts.
They are not affected by room temperature and environmental conditions in the home.
They have many features that allow you to be creative with the way you play, learn and practice.
They can record what you do at the touch of a button. They can record to USB stick which can quickly be turned into an MP3 audio file. This brings the art of making music to a different level.
Most models are smaller and lighter, so they take up less space and are easier to move around.
Most models include a variety of sounds and rhythms beyond just the classic sound of a piano.
Digital pianos make the art of learning to play more fun and less intimidating. Because you can learn in a variety of ways – online or through apps – you can choose to learn how best suits you. It's no longer a scary process of being intimidated by old-school teachers. If you want to play, simply play anywhere you choose.
If a digital piano is on your wish list, stop by today and learn about all of your options.