Parents understand that whatever activity they put their child into, they will need practice along the way.
If they join a play, they will have regular practice to learn their part.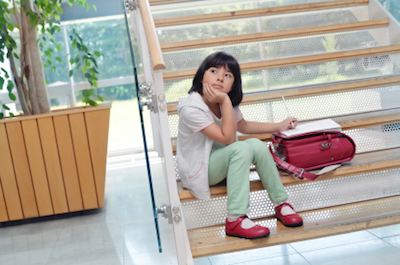 If they take up soccer, they will have regular practice to absorb the strategies.
In most cases, you can sit back and watch them in action from the sidelines, see them making progress, listen to the interaction between coach and teammates.
But that doesn't work as well for piano lessons. If your child wants to learn how to play the piano, you drop them off and pick them up, without understanding what goes on behind closed doors. If you've never been through the process yourself, it's difficult to understand your role in the entire process. But as a parent, there are many things you can do every day to help them enjoy the piano and improve a little more each week.
Your child needs help establishing a routine
The most important aspect of learning to play the piano is to help them develop a structure. For young children that have shorter attention spans, 20 minutes every day will beat out 30 minutes three or four times per week anytime. These short bursts can help them focus in on learning while avoiding the burnout that comes from extensive repetition. Even if you don't understand music, you can still be there to help them organize their time wisely, practice things according to the teaching plan, and find ways for answering the "I'm stuck" questions that invariably come with learning something new. Be a part of this process every step of the way. Remember; their piano teacher is there for you to ask questions of too.
Your child needs encouragement
Learning to play the piano is difficult. It's not something that will come easily in a short period of time. Sometimes it can feel overwhelming; that's when they need your guidance the most. Show them you're there every step of the way. You can listen to practice sessions. You can attend recitals with enthusiasm. You can invite friends and family to attend, showing you enjoy what they are doing and take pride in their performance.
Your child needs a positive practice environment
The daily routine should never be about cramming in everything to make sure it fits. It should never be about moving rapidly from one thing to the next to make sure you have time for it all. Instead, piano practicing should be a relaxing time, a time for enjoyment. It's not just practice, it's learning to enjoy and create beautiful music. Accomplishing the next scale or moving to a harder piece of music isn't the goal if they don't enjoy the process.
Your child needs a piano that's enjoyable
Playing the piano is more than understanding where the notes are. It's about the enjoyment of the music that comes from within. Even the youngest of players will experience making beautiful sounds. If you choose an instrument that gives them the joy of creating music, one that sounds good to their ear, they will be more fulfilled with the process.