Most school districts around the country are facing tough decisions every year as they put together budgets. What should the keep? What should they give up?
For most districts, STEM classes have received two thumbs up. The arts – not so much. When school systems cut back, the music, dance, visual arts, and theater are the first to go. And that's not a good thing.
Music is important – for some kids, it's the only reason they show up. Maybe it's time to rethink what kids receive in instruction throughout the day.
Music engages kids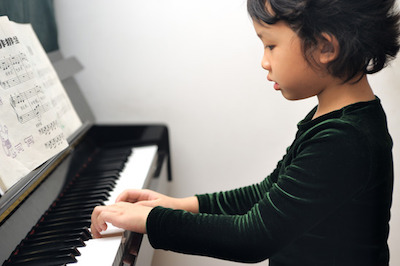 For most STEM classes, the curriculum is one on many. The teacher talks, the students listen. And for many, the only way they'd describe these classes is – boring. When you weave in music programs, it allows kids to express themselves in lively ways. They participate. They show off their skills. They take part in creating something bigger than themselves. And if these classes help motivate them, they'll be more likely to stay engaged in the STEM classes as well.
Music builds self confidence
With music, kids get a sense of accomplishment every time they learn a new song. They can see their own skillset changing. They can feel better about themselves based on the music they are playing. They learn how to set goals and stick with them to improve along the way.
Music builds imagination
Creativity is an important skill to have. It adds innovation into our society. But slowly, we're taking away the activities that build our imagination skills up. Music allows kids to explore. The arts allow kids to get messy, express themselves through movement, and through the sounds that they make. Music develops the whole brain, both by listening and be using their skills to create their own sounds.
Music improves academics
Studies consistently show that kids that engage in music do better in all subjects across the board. They rank higher on their SAT scores, and they are more likely to get into medical school. Music develops critical thinking skills in a way sports never will.
Music teaches a lifelong skill
No other skill can provide enjoyment throughout your life as music can. And playing the piano is something virtually anyone can do. You can learn piano at any age, and perfect your skills a little at a time. With such a wide array of music available, you can be playing your favorites in a short period of time.
Music benefits and engages us like no other. To create well-rounded children that can use their skills throughout their lives, add music to their lives today.