How much does a good piano cost?
Should you accept one for free from a Craigslist ad?
Can you get one for a few hundred dollars?
Will an inexpensive model provide you with years of enjoyment?
We hear questions like these all the time.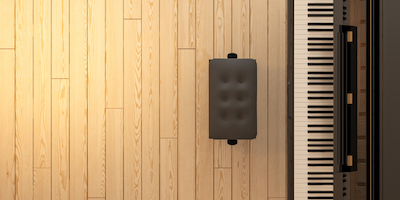 People want to give piano lessons a try but are afraid to invest in a piano if they don't continue for the long term.
People want to fulfill their desires of playing the piano but want to do so with the least expensive model they can.
Sound familiar?
But what is considered a good deal? What price should you reasonably expect to pay for a used piano?
A lot of it comes down to luck and persistence, especially if you're going to "trust" the online world. Some people get good deals on used pianos. Most don't. Of course, it's always the good deals that make you think anything is possible.
But if you really want to play the piano and enjoy creating music, it's in your best interest to get the best piano you can. That means one that is clean inside and out. One where the action is reliable. One that plays well and holds a proper tune. One that provides inspiring music now and will continue to do so for years to come.
Rule #1: A good upright is better than an inferior grand
You may love the looks of a grand piano. But if you shop with budget in mind, focus in on getting the best upright for your money and save your dreams of a grand piano for when you can afford to put in more.
Rule #2: A piano professional is in your best interest
If you pick up a piano through a classified ad, you are taking your chances on how well it operates. It may appear to play well, but what happens when you bring it home and discover it's out of tune? What happens when the tuning professional reveals parts are missing and broken when he attempts to tune it? Using a professional to get the best piano possible can save you thousands of dollars in the long run.
Rule #3: Avoid analysis paralysis
Rather than continuing the hunt for the "diamond in the rough," invest in the best piano possible at your budget level with thoughts of upgrading in the future when you can afford more. A professional is happy to help you select the best piano for your current investment level, and will also take into account resale value to ensure your upgrade will help you save as much as possible. Don't debate on what to do today. You'll miss out on the opportunity of playing and learning you can do in the coming days and weeks.