Have you fallen in love with the piano? When only the best will do, you can put one of the best on displays in your home.
But not all pianos are for sale. You can't play them. You can't touch them. But you can see them.
Head to Salzburg, and you'll find many of the instruments Mozart used throughout his life on display. You'll find the fortepiano that he used as a concert instrument and the clavichord he used to practice on. Mozart was a stickler for sound and preferred to bring his piano with him to concerts rather than using one provided by the hall.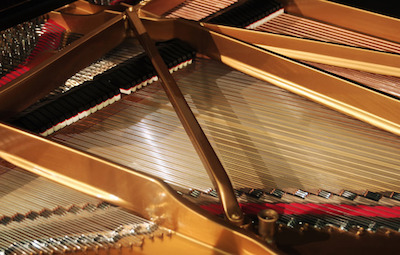 One of the most legendary pianists was Ludwig van Beethoven. His compositions are still some of the most beloved of all times. You can step into his world if you visit Bonn, Germany and see not only where he lived but what he played. Like the piano given to him a year before his death, a piano built for extra volume by being quadruple-strung.
Take a step back in time and visit the Chopin museum in Warsaw. Polish composer Frederic Chopin's life is commemorated through personal items on display, such as the final piano he used to compose and write some of his most memorable pieces.
The greatest pianos in the world don't have to be centuries old. John Lennon's last piano is on display at the Beatles Story. This was the piano named the John Lennon Piano due to his insistence on moving it everywhere he worked. This is the piano he played just hours before his death.
Elvis' Original Graceland Piano
You can't think of music without adding Elvis Presley to the list. And if you head to Graceland, you'll find one of the most memorable pianos Elvis owned. This white baby grand piano with gold accents was custom made and restored to how it was when Elvis used it to practice.