Want to know the best kept secret in the piano industry? It's the restored piano. Very few items exist that appreciate in value the older they get. Whether you own an heirloom piano in need of repair, or are looking to purchase a piano for your family, your school, your church, or your place of business, a restored piano may be the perfect choice for you.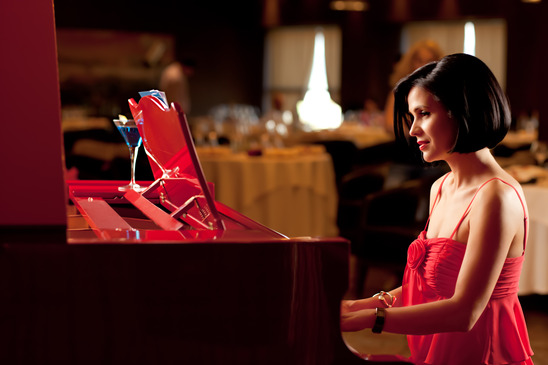 A restored piano has the advantage of:
Having a higher quality level of materials than you'll find in many modern day pianos
Having hand crafted construction with embellishments to match
Having historical value that will continue to appreciate with age
Producing musical tones that will only come with time-aged wood
Giving you the opportunity to lower your costs while increasing your ability for a better piano
What's the difference between used and restored?
The words "used" and "restored" are not synonymous.
As time goes by, fewer people are purchasing pianos, and therefore production of new pianos has decreased as well. In many cases, people of today want a piano as much for the beauty of the instrument as they do for the sound it produces.
If a piano has been built in the last 40 years or so, and is a lower priced piano, it may be a mass produced piano from China or Indonesia, built with particle board or compressed paper. They are considered be entry level by some, but in most cases will have a limited life.
Pianos built around the turn of the 20th Century were considered the best of its class. With state of the art craftsmanship, decorative embellishments, and the rich beauty of hardwoods, the detail can rarely be found in today's production. While they may need restoration to enrich the wood, improve the sound quality, or repair well used pieces, its quality will never be matched by a mass produced piano.
Is my piano worth restoring?
Many people come across old pianos as they head to estate sales or are gifted with a piano from friends and relatives. While they may be a welcome addition to your household, as you play a few notes you may question the value. If the notes sound a little off, the first thing you may ask yourself is if its repairable?
Some pianos are worth saving; some are not. Some have value because of the manufacturer or the era they originated from; some are beyond repair.
While you can start with the manufacturer and do a little research online, the best way to understand your piano's value is to have a reputable dealer evaluate its condition.
In many cases, the restored piano is the best kept secret of the piano world. Whether you have a specific make or brand in mind, or are simply shopping for your first piano and want an exceptional deal, the restored piano may be just what you are looking for.