If you shop online for a piano, you might miss crucial steps to ensuring you find the right digital piano for your needs.
If you shop for your new digital piano at a piano dealer, he'll work hard to ensure you make the right selection by asking you a few questions.
How much space do you have?
Even though you're selecting a digital piano, they come in a variety of sizes. Will you leave it set up in your home? Or will you be tucking it away when you're finished practicing?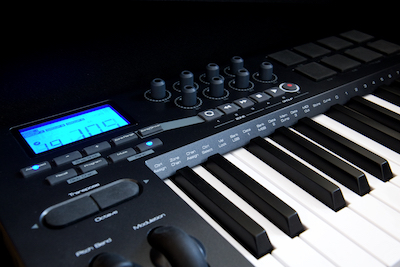 What purpose do you want the piano to have?
For some musicians, they take their piano wherever they go. For others, they prefer to play at home for their own enjoyment. There are right choices for every need and desire.
Do you like the sound?
It's important that you enjoy the sound of your piano. We all hear things in slightly different ways. Test out several pianos to hear the differences; you'll be surprised at how different they all can be. This isn't a time to hit a few keys. If you can't play a song, get someone who can. Sit down and really listen to the way your potential pianos play.
Who will be playing it?
Is this for you or is it a family instrument? Will your child be using it to learn, or bringing it with them to college? Be sure everyone who plays it is involved in the process. You might miss crucial elements that they require, and you haven't considered.
How long do you want the piano to last?
Some parents know they'll be upgrading in a year or two. Others hope the piano can last for years. We can help you think realistically based on your needs today. We can also provide you with information about upgrade and buyback programs, which can help you when you're ready to upgrade.
What's your budget?
When you search online, chances are you look only at pianos with a certain dollar figure in mind. Stop by a piano dealer and he'll show you a wide range of pianos, giving you a little education on what your money can buy. What if you can upgrade and have a piano last for years – and it's only a few dollars more?
What other questions should I ask?
When you buy online or from a big box dealer, what you see is what you get. What you buy is based on your own knowledge. But when you go to a piano dealer, they can help you understand what your choices really are. They can help you make the best choice for your situation, and be happy with your choice for many years to come.