Let's face it, we don't all like the same kinds of music in the world today. And with so many different varieties available, why limit yourself to one or two genres?
Unfortunately, many piano teachers approach learning in this manner. They start with the basics and push for the classics. If you've been bored in the past, there are different ways to learn. Learning to play the piano should provide you with music you enjoy playing right from the beginning. Overall, there are five different piano styles that top the list.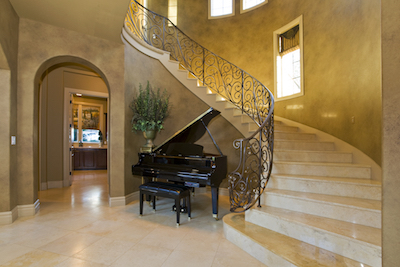 And when you know the composers, the performers, the style and the sounds, it assists you in your ability to play.
Classics
Throughout the 18th and early 19th centuries, classical piano was performed for royalty and the upper class throughout Europe. Bach, Beethoven and Mozart led the way. Over time, this music was transformed by other great composers, including Chopin, Handel, Wagner and Tchaikovsky.
Classical piano is where most people start because it forces them to gain a strong technique and knowledge of music theory. And with this in hand, it's easy to pick up other piano styles.
Jazz
In the early 20th century, pianists such as Joplin, Jelly Roll Morton and Fats Waller influenced the music scene throughout the United States. Jazz was a rebellious type of music, as it deviated from the classical rules of play. It incorporated swing, improvisation, ragtime, boogie woogie and bee bop to create new and interesting patterns.
Musical Theater
Broadway composers and lyricists are the foundation for many of the songs we know and love today. Where would we be without greats like Rodgers and Hammerstein, or Gershwin? Today we can also add popular composers like Andrew Lloyd Webber to the list. In all cases, piano is the foundation of what makes live theater as exciting and memorable as it is. And with this type of musical training, it makes very good sight readers and versatility in playing.
Pop Rock
Of course, pop rock is probably the most well loved music of our generation. It's where most of us migrate to early in our playing process. And with famous piano players like Elton John and Billy Joel, that can be a very good thing. Pop rock allows you to explore new sounds and be able to hum the tune as you play. It's often easier to pick up because you already know the tunes.
Religious
Religious music is found in all religious practices, bringing their own unique sounding music to the culture. In many cases, it has been passed on from generation to generation, with songs still being an important part of ceremonies today.
Which popular piano style is right for you? Explore your options and find a piano teacher that can help you achieve your music goals.