1. Some retail piano stores may tell you your piano isn't worth restoring. If they only sell new/used pianos, and don't offer restoration services, they have a vested interest in getting you to buy a new or used piano. The only way to find out truly what value your current piano has, and to discover the best direction you should take for bringing a fully functioning piano into your life is to build a relationship with a piano company that offers all three. They will show you the comparisons, and let you decide what choice is the best for you and your situation.
2. A typical piano has over 12,000 parts to it. When it comes to restoration, the purpose is to bring back the piano to its original quality, using new parts where needed and relying on refurbishing the parts that can be saved.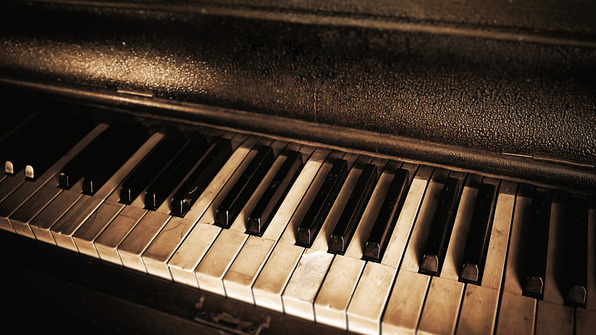 3. We understand that a lot of pianos that we get restoration requests for have sentimental value. And in most cases, every piano has the potential of being able to be restored. If the piano has spent its life indoors, even if its in a garage or storage unit, it probably can be restored. If it was left outside and exposed to the elements, particularly extensive water damage, its generally beyond repair. If you have any questions, the best place to start is with a conversation – give us a call.
4. By definition, any piano that isn't new is used. But differentiating between a used and a restored piano usually comes down to the piano's origins. The Golden Era of the piano was around the turn of the 20th century. Before radio and television became the mainstay of the home, pianos were usually front and center for every family. Piano playing skills were a mainstay, with almost every generation taking up the ability at some point in their lives. With the great depression and the subsequent generations finding other activities to venture into, and mass production making its way into our society, we soon found an abundance of pianos in all price and quality levels. And at the same time not everyone choosing to play.
So in general, a used piano will be 40 years or less. A restored piano or a piano that is viable for the restoration process is usually older than 40 years, was hand-built, and contains details and fine quality workmanship that makes it something to be fully appreciated now and in the future.
5. If you want a piano with history, you can request buying a restored, vintage piano rather than looking at new or used. Many pianos come with stories, and we understand if you have your heart set on something specific. If you have a brand, make or model, we will do our best to find exactly what you are looking for.
6. Restoration isn't synonymous with replacement. For instance, part of the restoration process is the art of voicing the hammers. If a hammer is worn, it won't produce quality sound. It takes skill and patience to file each hammer back into working condition, so that it produces the correct sound when it makes contact with the wire.
7. Strings are not created equal on a piano. Every piano uses its own size and style – using the wrong size can cause configuration problems, causing the sound to be distorted. A quality restorer understands this and always uses the right tools and products for the brand, style and size of the piano being restored.