When you buy a piano, a lot of things go through your mind. You probably think things like:
Am I getting the best piano for my money?
Will this piano be good enough for my child to learn on?
How do I know if I'm getting the best deal?
Yep, for a lot of new piano players, the thoughts center around the financial aspect of buying a piano. But most new piano players don't think about the investment opportunities for purchasing a piano.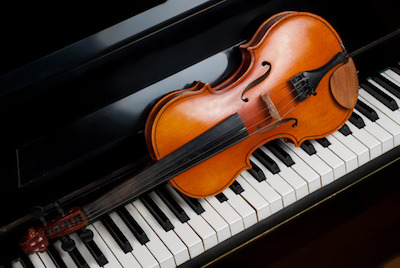 When you purchase an acoustic piano, it can be an investment, and it's possible it will appreciate in value over time.
How?
Acoustic pianos – especially grand pianos – are built to stand the test of time. Many grand piano brands – Steinway, Bosendorfer, Chickering, Kimball – are well known in the industry, and build such high quality instruments that you can often sell them for the same or more then you paid for them. Of course, you have to understand the piano you're buying in the first place. And that's where a reputable dealer can help.
When it comes to selling on the open market, it can be every piano player for themselves. Because a lot of newbies don't understand the marketplace, they often try to bargain their way into a good deal. Because there are so many "free" pianos listed in ads and online, it's hard to compete. Teaching a newbie is difficult at best.
But if you have questions about making the best purchase for today, one that will offer years of playability plus give you an investment opportunity for the future, it could be the best purchase you've made in a long time.
Whether you're looking for a new piano, want to invest in a great used piano, or just have questions about caring for the piano you already have, we're here to help. Give us a call today.