So you want your child to begin piano. You're ready for them to start piano lessons and be introduced to the world of music.
Buying the piano is the first step. And purchasing the right piano does take a little thought.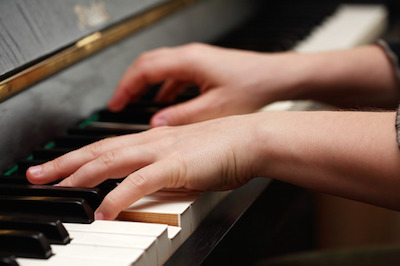 But once you get your piano home, there's something worth thinking about even in greater detail; the ambiance of where your piano will live.
Depending on house size and living patterns, a piano can wind up in many places. A grand piano may take center stage in your living room. An upright may be buried in a corner deep in your basement.
And while having access to a piano for regular practicing is important, the setting is equally important. If your child is competing with a stack of laundry and a pile of papers when trying to find the keyboard, motivation can quickly decline.
If you want your child to love piano, you have to create an environment that is conducive to regular, meaningful practice.
Choose a prime location
Your child will gravitate more towards playing the piano if its where the action is. While you don't have to have it in the middle of the family room so your child is always on display, don't move it to a spare bedroom either. Place it in an area where they are free to practice regularly. Make sure it doesn't compete with dishwashers and televisions.
Make the space welcoming
If your child will spend 30 minutes a day sitting at the piano, make sure it is a warm and welcoming place to be. Is the lighting good? Is it comfortable, with the right bench in place? Also remember a piano is not a piece of furniture, a table or a shelf. Avoid placing anything other than music on top of the piano to avoid distractions.
Keep everything they need near by
Teachers may give your child a variety of assignments to carry out each week. Keep everything they need to stay on top of homework in close range. Pens, highlighters, music, paperclips, post-it notes should all be in a basket easy to grab as they need.
Encourage the family to listen
A small audience is always welcome as a child gets better at each song. Beanbags, chairs, pillows and couches near by encourage family members to pull up a seat and listen. It can also promote music skills to other family members that may not be practicing the piano.