"Where words fail, music speaks." Hans Christian Anderson
Music has long since been a part of our lives. We incorporate songs into our culture and use them to hand down stories throughout the generations.
New studies are now showing that music does more than bind us as a culture; it also shows dramatic lifelong improvements in everything we do: language, math, memory skills and more. What's more, music is also being integrated into therapies, helping everyone from special needs kids to elderly suffering from debilitating diseases such as Alzheimer's.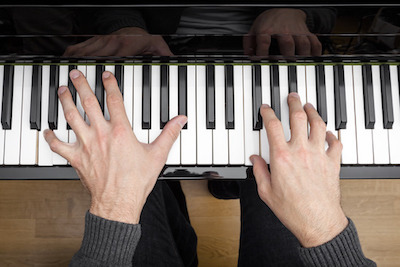 By definition, music therapy is an interpersonal process in which a therapist uses music to address health concerns. Music can impact all aspects of well-being: emotional, physical, mental, social, and spiritual.
Private piano lessons or learning on one's own via software is not considered music therapy. Yet it does show positive effects by engaging in a challenging activity; the benefits are therapeutic. It's something that is known to be a stress reliever, and can be used for stress reduction throughout one's life.
When taken to the next level and integrated into a therapy program, the results can be astounding.
Behavior – music can be mood-enhancing, helping to stimulate the senses and focus attention. It can slow inappropriate behavior and increase compliance.
Calming – anxiety is one of the biggest challenges faced by children today. Classical music can reduce stress and ease frustration. It can also reduce muscle tension and slow down the heart rate. Studies continue to show that children with all types of special needs – autism, cerebral palsy, ADD, ADHD and more – can relax and calm down when music is integrated into their lives.
Communication – music can help build social skills and encourage interaction and conversation with peers. Music helps people define pitch changes in speech and increase vocabulary. It can also make people more apt to pick up a second language.
Memory – people of all ages have found that music helps them focus and puts them in a better mood for learning. We have an innate ability to memorize songs. and it stays with us for a lifetime.
Music can be the gift that keeps on giving now and throughout our lives. Are you incorporating piano playing into your family's life?