Planning a move to a new home? There are a lot of things to take care of before the big day arrives.
And while a traditional mover can quote you prices on moving things like a mattress, a dresser, and a table, skip the urge for a quote on moving your piano too.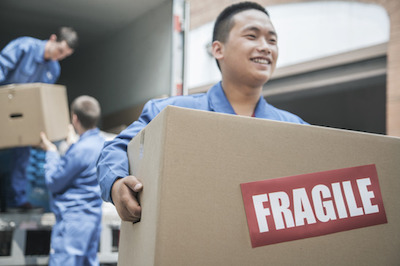 Pianos aren't pieces of furniture. They are costly instruments that can range anywhere from a few thousand to tens of thousands of dollars. A piano can't be handled like any piece of furniture. One mistake can be a costly venture.
Moving a piano takes special skill. Pianos are heavy, weighing anywhere from 300 pounds on up. To further complicate the situation, their shape can make it one of the bulkiest things in your home. At least three people are needed to move most pianos.
Upright pianos can be moved intact. But moving a grand or concert piano takes special care. Parts must be dismantled and wrapped with special care. Because of their size and shape, they will be wrapped in blankets and strapped securely to a piano board, with a dolly used to move it carefully from your home to the truck, and back again.
Pianos have two parts to preserve: the working parts that create music, and the smooth exterior finish. If either is damaged, it can be an expensive repair.
Good piano moving requires good equipment and even better technique. Piano movers will usually quote you a price based on the piano, the distance of the move, the difficulty of the move, and how much equipment will be needed to finish the job.
To ensure you are getting a reputable piano mover, be sure to ask for and check customer references, licenses, insurance, and guarantees.
Once your piano is in place, your move is complete, and your piano is tuned once again, you'll be thankful you put your trust in a reputable piano moving service.