Want to get your kids excited about playing piano? Why not give them incentive by sharing with them the names of some of their favorite musicians that are piano players?
Kids love to emulate their heroes. Yet in some cases, they don't make the connection with where they are now to how they started. A gentle nudge by showing them possibilities may be just what they need to take interest in something with so many benefits.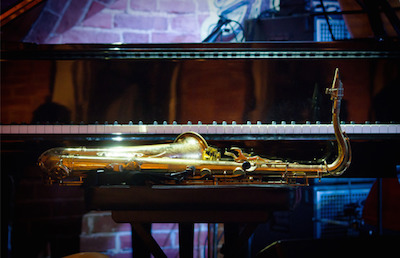 Elton John
One of the most beloved musicals, one your kids probably sing a song from on a regular basis, is The Lion King. And while Elton John's music career spans decades, with over 30 albums to his credit, it's probably the easiest to use to excite your kids about music. Elton John has been a legend in the music world, and will continue to be for generations. What kid couldn't get excited about playing something as magical as the Circle Of Life?
Jerry Lee Lewis
While Jerry Lee Lewis may not be a well known name with your kids, not only is today's music influenced by his music, they probably have heard one of his largest hits "Great Balls Of Fire". Lewis was an early pioneer in rock and roll, and he invented a style of piano playing that is still distinctive by today's standards. While many criticized him in the 50s and 60s for his wild behavior, few can argue today that he is a major influence in the music world.
Josh Groban
The Polar Express – every Christmas season brings this storyline to life. You can't think of the movie without automatically humming Believe. And while it will make Josh Groban's name and voice recognizable for generations to come, Groban has a wide variety of classical sounds that people of all ages have come to love.
Alicia Keys
Alicia Keys became the best selling new artist and the best selling R&B artist of 2001, selling more than 12 million copies of her debut album. That set her on a course for not only a music career, but also as a songwriter, record producer and an actress.
Lady Gaga
Chances are your kids know Lady Gaga well, and may even be one of her "little monsters". She took the music scene by storm with hits like Just Dance and Poker Face, and she continues to be in the media's eye by making statements in her out-of-this-world outfits. If there is anyone that can inspire your kids into wanting to play the piano, Lady Gaga has it all.