I was touring a home of a historical figure on a recent trip. As we moved from the study to the main living area, the room opened up with two story ceilings. One wall was floor to ceiling windows. And several sitting areas were created with furniture, the highlight was a grand piano sitting in the middle, ready to entertain at a moments notice.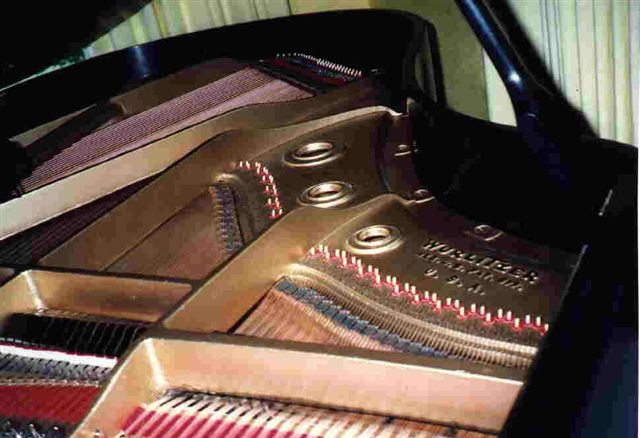 The guide explained how the room was specifically designed to provide the best acoustics for music. And a volunteer quickly moved from the audience when she asked if anyone played. True to the guide's word, the sound was amazing, and for just a moment, the entire tour group imagined what it must have been like sitting there listening on a regular basis, enjoying the gardens that were on display through the windows.
There's something about a grand piano that brings magic to those around it. Its not just the music it makes; the look and feel of the piano doesn't just blend in with the woodwork, it becomes the focal point for the entire room.
For many people, owning a grand piano is at the top of their bucket lists. To be able to have a room in which to display it, and have it masterfully placed in a position all can enjoy is worth the investment.
If you have a grand piano in your life, keeping it in top quality condition is important. You tune it when needed. You repair it when required. But after so many years of tuning and minor repair work, it might be time for something more.
The grand piano restoration process is unique and specialized. It depends on the current condition of the piano, and what is needed both to keep it in as close to original condition as possible, while returning its sound to one that makes beautiful music.
Every grand piano that goes through restoration has several aspects that will be addressed: pinblock fitting, soundboard repair or replacement, and action part replacement. Pinblocks may be one of the most vital corrections to a restored grand piano.If its not properly created and fitted, it will either be untunable for as long as it should, or may not produce the quality sound it once had. Soundboards have a long life, and without extensive damage can often be repaired to maintain originality with your piano. And with every piano, the action parts – mechanical components that create the sound, such as strings, hammers, hammer shanks, springs, pads, etc – simply wear out over time. All can be fixed or replaced, depending on the condition.
Do you have a room ready and waiting for your restored grand piano? Give us a call today, and we can help you decide if restoration is the right path for you.