Not sure if piano lessons are right for your child? Nervous about how well they'll do their first year? You're not alone. The piano can be an intimidating instrument. With so many keys and so many rules to learn in the process, will your child ever pick it up well enough to enjoy it and play something they know and enjoy?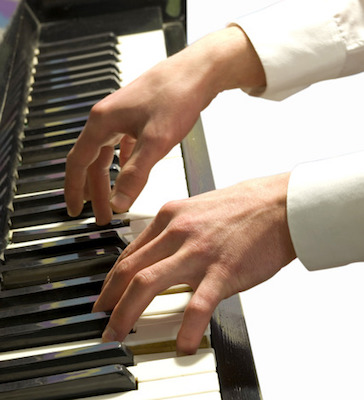 The piano playing journey is one your child should enjoy. The focus should never be placed on how well they do compared with others in the field. Instead, it's all about mindset. Whether your child ends up playing professionally, or simply uses piano playing as a stress reliever throughout their lives, starting small is always the best strategy.
The first lesson is always designed to introduce you to the instrument. Your skills will grow from that point forward.
Finding A Good Teacher
The first step is finding a good teacher. What may work for a friend might not work for you or your child. Be flexible in your quest for finding the right instructor. Establishing a solid teacher-student relationship is important to ensure a long-term relationship with playing the piano. Before you begin, find out how the instructor works:
What does a typical lesson look like?
What equipment, books or other accessories will we need?
What is the policy for rescheduling lessons?
What is expected of a student the first year?
Then approach an instructor with goals of your own. Include things like:
I've always wanted to play pop songs. How long before I can play? Give specifics.
I prefer digital piano. Is this a problem?
I hope to write my own music. How long before I can do this?
No matter who you choose as your instructor, the better they understand your goals from the beginning, the more succinct your education will be while working together.
Be Patient
Your results will depend on your state of mind, and how well you put into practice what you learn. Someone who practices 30 minutes a week won't have the same results as someone who puts in an hour every day. Give yourself a chance to build over time. Your first lesson will probably start with a major scale, probably in the key of C Major. And thought the basics might not be the most exciting thing at first, realizing it will give you the control you need for the future can help make every step more enjoyable.
Think for the long term. Piano is truly a one of a kind instrument. No other instrument gives you the total range of the orchestra right at your fingertips. Learning the basics can give you a lifetime of pleasure, one that can take you anywhere in the world you desire.