One of the most common questions we receive pertains to repair and renovation of old family heirlooms. When a piano has been around for generations, there is a greater chance they were created with ivory keys. Are ivory keys worth anything?
Since ivory is scarce, people often think they might hold value on the second-hand market. The opposite is true.
Ivory is illegal to buy and sell. Try selling ivory on eBay, for instance, and your product will be removed immediately. You can't transport ivory overseas and in some cases even throughout the United States. So the market for selling ivory keys would be limited at best.
So what can you do with them?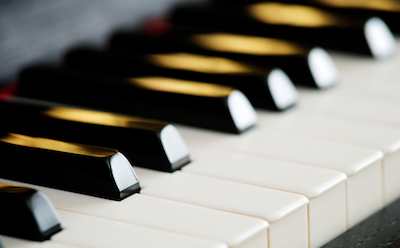 The best you can do is give them to the piano renovator as you have your piano restored.
Many times a technician will keep some ivory key tops in case they have a call for historic renovation. No two pieces of ivory are the same. When they try and match based on historical representation, they will try and find something as close to matching as possible. If they have a big enough collection of old ivories, they will have a greater chance of matching.
Before laws tightened, a set of ivory keys may have been worth thousands of dollars. If you find anyone selling or trading ivory today, you should use caution as laws are complex. Laws exist throughout the world for animal protection; dealing even with existing ivory can jeopardize the safety of those animals.
Do you have a piano with ivory keys?