Imagine playing the same music over and over again. You may not like the music, but you have to do it again and again to improve the way you play. Boring, right?
For many people, practice is the most mundane of tasks. And eventually, it's the number one reason most people quit. Why continue doing something when it does nothing for you?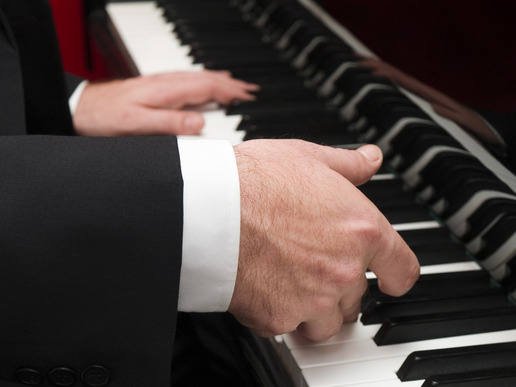 If piano playing was at the top of your New Year's resolution list this year, and you want to give yourself the best chance possible of succeeding, keep these tips in mind.
Start with a positive lesson
Instead of making it a requirement at a certain time of the day, make it something enjoyable to look forward to. If you sit down to play with dozens of tasks racing through your mind, waiting for your attention, the last place your mind will be is on the piano. Think of piano playing as your relaxation for the day – a way to enjoy and unwind. Make sure you have the time to play at your leisure and focus in on what you're doing, not on what to have for dinner or what errands you have to run in just a few moments.
Hold mock recitals
When you learn something new, its fun to show it off. Play a song you learned at family night. Play holiday tunes at family gatherings. It doesn't have to be a full blown concert; just share one or two songs to showcase your new talent. You may even motivate others in your family to want to learn the piano as well.
Make music a part of your life
Have you ever been to a symphony? Do you attend concerts regularly? There are many opportunities in your local community to be exposed to great music. Piano is used in every type of music imaginable; from classical to rock. Focus in on attending events that interest you and begin to understand more of what music is all about. With greater appreciation comes more desire to build up your own talents. Its fun when there is a purpose in mind.