Some kids are just different than others. They sit down to play the piano, and the rest, as they say, is history.
You don't have to beg to get them to practice; you have to limit the time they sit at the piano. You don't have to plead with them to rehearse for a concert; they are creating their own music in heavy anticipation of the upcoming event.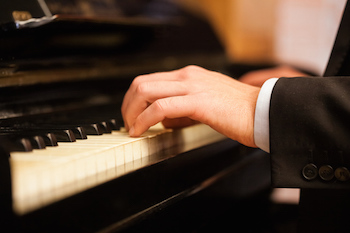 Yet as your child approaches his or her high school and college years, you may start wondering what's next. Sure, they want to follow their dreams of going into the music field, but is there really a future in playing the piano?
Enter collaborative piano. Collaborative piano, once called piano accompanying, is a term used to describe a relationship with a pianist and one or more instrumentalists, singers, dancers, or other artists to complete a project. Piano accompanying applied a subservience relationship where the pianist worked for other partners. A collaborative pianist works together with other team members on an equal basis.
That process isn't taught through hands-on piano lessons alone. Instead, it's a process taught through years of training – both through hands-on piano playing and through curricula designed to create a successful musician.
Schools today have moved towards teaching collaborative piano:
New England Conservatory, The Boston Conservatory, Longy School of Music,  Juilliard to name but a few. The goal is to give a pianist the skills and the opportunity to ensure they are knowledgeable, flexible and sensitive as a collaborator, able to work in many situations. This is what opens up opportunities for life.
Do you or your child have any experience with a collaborative piano program?