Ready to buy a piano for your home? Like many consumer products, its not as easy as choosing the first one you see. There are many brands on the market, each offering its own quality and innovation.
But if you are new to the piano world, how do you know which brand to choose? Is there a noticeable difference? Is there a difference that you or the person who will be playing the piano will notice?
Many people dream of owning a Steinway piano. They sit in some of the greatest concert halls across the world. But in no way is that the only piano manufacturer out there.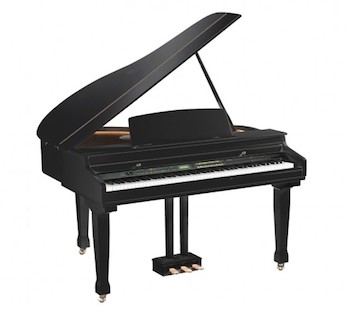 Wm. Knabe & Co.
Baldwin
Chickering
Samick
Kohler & Campbell
Kimball
Pramberger
Remington
Wurlitzer
Seiler
Conover Cable
Niemeyer
Before you get caught up in the brand, ask yourself what type of piano you would most use first. You can choose a digital piano or an acoustic piano. With acoustic pianos, you can have an upright or a grand.
With all piano choices, your two most important factors will be sound and space.
Grand pianos take up the most space, and will need a fairly large square footage for its final resting spot. Uprights are meant to be placed by a wall and will take much less square footage than its grand counterpart.
If you have even less space, a digital piano gives you flexibility of being able to move your piano in an easier fashion.
Sound will ultimately depend on the style of piano chosen, and the quality of the manufacturing process.
Each of the brands provides its own quality and can provide you with years of enjoyment. By choosing a reputable dealer with many different styles, brands and selections, you can quickly learn what the difference is, and narrow your choices to select the perfect piano for you and your family. We welcome you to our store today.