Have you decided to give your child the gift of music? Ready to sign them up for piano lessons to introduce them to music?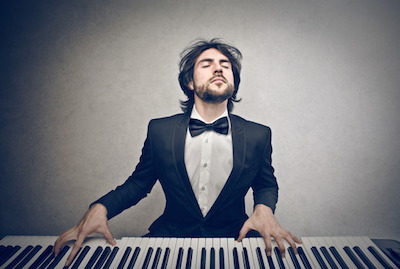 Great choice.
And while piano playing is a great skill to learn for personal reasons – reduces stress, improves brain activity, allows you to relax – it can also introduce your child to a world of career choices.
Yes, in today's world, there are many careers that allow them to use their skills as a pianist in a variety of ways.
Piano Teacher
Teaching piano varies from teaching a few students part time out of your home, to full fledged university level teaching, helping concert pianists become even better. And in today's world, that expands to being able to teach one-on-one in person, to creating videos or using tools like Skype to connect with people all over the world.
Classical Pianist
Top classical pianists have fulfilling careers playing at some of the top concert halls around the world. Most classically trained pianists begin playing in early childhood, and continue through the university level, developing strong interests in the music of Beethoven, Brahms and Mozart, among others.
Studio Musician
Many of today's well known pop, country and rock artists need a pianist when they are recording an album. They hire studio pianists to record tracks for their songs. Because recording sessions are often funded by major labels, it can be a lucrative business opportunity with the right networking.
Theater Pianist
Many Broadway and Off-Broadway performances use music as a part of their performance. Theaters often hire pianists to perform during all phases of a performance.
Piano Therapist
A growing trend is to use music during recovery. And piano therapists can use their music skills in a variety of ways. Music therapy is being used with chronic conditions, such as Alzheimer's and Parkinson's disease, as well as for stress relievers in children with ADHD or Autism. It can even be used in hospital settings, before and after surgery, or helping patients deal with stressful situations, such as in cancer treatments.
Restoration/Tuner
Most pianists have love and appreciation not just for the music, but also for the instrument. There will always be a need to keep today's instruments in top condition, which means restoration experts and tuners will always be in demand.