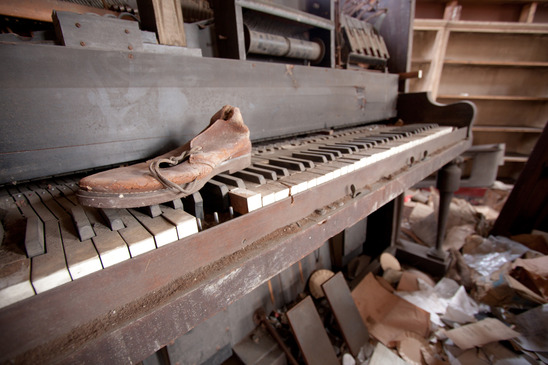 If you have an older piano in need of repair, there are many things you can search for when looking for information on how to go about it. Antique piano restoration, piano refinishing, piano repairs, or even piano refurbishing are all common terms in the piano industry.
But no matter what you call it, it all leads to the same outcome. It's the process of bringing a piano back to a playable and serviceable condition.
Before you begin, start by asking yourself one question. Is the piano worth the cost of the rebuild? In most cases, the answer is yes because not only does it take into account the condition the piano will be in after the restoration, it may also have sentimental value as well.
What are the benefits of piano restoration?
In many cases, the cost or repairs and/or restoration will be far less than what you would pay for a brand new piano of equal quality.
If your piano is antique, the piano casing and style is probably no longer available. In many cases the wood is far superior to wood used today, and in order to maintain the old look and feel, which may match your home's décor, restoration may be the best option.
If you own an antique piano, chances are it has some sentimental value to it. Yet no matter how much sentiment it carries, if it isn't playable, it doesn't have much value. Restoration will increase its intrinsic value all around.
If you are trying to live green and be friendlier on the environment, restoration is the way to go. To care for something that's already in our homes rather than sending it to the landfill will always be a savings overall.
Many older pianos have been hand crafted, and therefore have details that only can come from being made individually by hand. Those loving details can be saved and highlighted during a restoration process.
Each piano restoration is unique to the individual piano that is being restored. It may contain a component of rebuilding, reconditioning, or even just general repair, depending on the extent of damage.
To get a better understanding of what we could do with your antique piano restoration process, give us a call today. We're happy to answer all of your questions as you consider this highly detailed process.