Moving even under the best of circumstances is stressful at best. But when you add in oversized items that have special meaning, the stress can increase tenfold.
Proper planning is the starting point for a successful move, followed by having access to the correct resources for the job. Many times problems can be avoided simply by relying on resources that have experience doing the task at hand. A general mover has experience in moving standard items – boxes and furniture. When you throw in out of the ordinary items – like a piano – the struggle begins.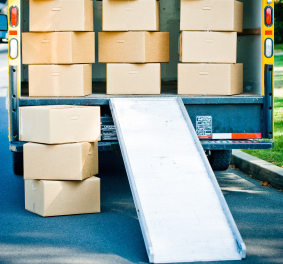 Packing and Unpacking
When a mover comes into your home, they have experience in moving everyday items. They bring the right box for your dishes, for example, and understand that by wrapping each in bubble wrap, and tightly fitting them together in the box, they will most likely make the move in perfect condition. The same does not apply with out of the ordinary things. A grand piano cannot fit in a box, and bubble wrap will have little effect. A proper piano mover has access to the right equipment and the right protection to make sure your piano is moved safely from location to location.
What if it breaks?
A grand piano can be worth thousands of dollars. A grand piano may have sentimental value, or have been in the possession of one of the greatest piano players of our time, making its value priceless. Regular movers don't understand that as they are trying to "heave-ho" it through a small doorway. And in many cases, they won't offer full value when mistakes are made and your piano is damaged. Regular movers may say they "cover" and insure whatever is on their list to move, yet you may think twice about the likelihood of your prized possession actually making it to its final destination in one piece.
Safety
Imagine two guys lifting a grand piano onto its side and trying to wedge it around a corner, down the stairs, and through tight doorways. That's a lot of stress on a piano. It's even more stress on the bodies of the people moving the piano. Moving is a high risk job, with injury potential at every turn. And when you add in out of the ordinary items, risk and injury is almost guaranteed … unless you have the skills and the tools necessary to do the job the right way.
Moving day
When moving day arrives, the day stretches on and most often takes far more time than anticipated. Now add in additional time for moving a large, bulky piano. What if it gets wedged in around a staircase? What if it simply won't go down? A move can increase from a day to several days if you don't have the proper resources in place. And calling in an expert with emergency expectations is always far more stressful than having it planned from the beginning.
Storage
What if you are moving into a rental until your new house is complete? What if you downsize into a home and your piano simply doesn't fit? Where will you store your piano until further accommodations can be made? A general mover may recommend a storage unit out by a warehouse. A piano mover can guide you to proper placement to keep your piano in the safest conditions until decisions can be made.
Generalists are rarely the answer when doing out of the ordinary things. If you are planning a move in your future, start by calling an experienced piano mover first, and reduce your stress immediately by having one less thing to worry about on moving day.