Even if you've been playing the piano for years and consider yourself to be an expert piano player, there are some things you should consider in order to become a church pianist. Church music is designed to add to the choir and the service, not dominate.
To be a better church pianist:
Puts heart into the music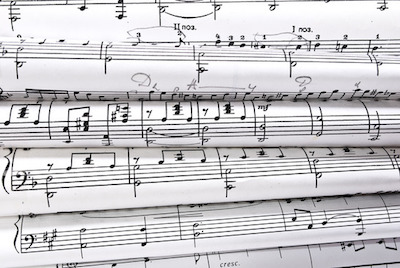 Church music needs to be soothing and relaxing. It doesn't need to be difficult or complex. Work with other members to develop a program that enlightens the topics at hand. If you play joyfully and from the heart, it will show in the final results.
Practice, practice, practice
During a service, there will be a lot of distractions. You'll be accompanying singers as well as following leads from other members of the program. Practice in advance so that you know your music really well. Be comfortable with the surroundings so you can be more flexible in the way you play.
Learn the songs
Because the choir and the band often follow a pianist's lead, it's important to come out strong in your performance. Start with songs you know and are familiar with. Work them to the point that you play them well. Then continue to add songs over time. If you memorize chords, there is less likelihood of making mistakes.
Choose appropriate songs
Like any music, church music has different tones. Light and uplifting or powerful and to the point all bring different meaning to a service. Be sure you match the tone of the day to add even more to a service.
Be creative
Being creative is a part of a pianist's nature. But that doesn't mean you have to make things overly difficult. Simple transitions can often be the best to build interesting bridges between songs and music.
Play to complement the voice
In many cases, you won't be the sole sound. You'll be complementing voices in the choir or even other instruments. Be aware that you are a part of a team. Practice to ensure the right voice appears at the right time.
All churches have different services and arrangements, so it's important to be enthusiastic and energetic as you approach each new service. You'll quickly become an integral part of the team.
---
Since 1960, Coltharp Piano World has represented the finest pianos in Memphis, Tennessee, the Midsouth and the world. In addition to quality sales and service we offer moving services, restoration services and master piano tuning. We offer the best new, used and vintage pianos anywhere. And our prices simply cannot be beat. Come and see our newly remodeled showroom and our beautiful new concert hall. We specialize in piano restoration for the southern United States. We welcome your call.
We are located at: 4447 Summer Ave, Memphis, Tennessee 38122 Call us at 901.682.1172